Embodied
Fitness Transformation
Embodied
Fitness Transformation
Tired of not feeling good in your body?
Your body size doesn't have to deprive you of a life YOU LOVE LIVING
Does this sound familiar?
You are determined to get stronger. You buy the app, the equipment, swear that THIS TIME you will stay with your routine only to look up and see dust gathering on your (very expensive) home exercise bike.
OR
You head outside for your favorite activity and find yourself tired after only a few (ski runs, tennis volleys, gradual hills, minutes) and in frustration leave and treat yourself to a croissant.
OR
You attend the local exercise class (hooray) and then wake up the next day with a sore lower back and very unhappy knees.
OR
You decide that THIS is the time to lose those Covid pounds once and for all, only to find yourself in the ice cream container after 3 glasses of wine the very next weekend.
It's painful not to love your body.
Forget about love, you don't even like it. It doesn't do what you want it to do or look how you want it to look.
AND try as you will… you can't make a shift.
Transforming your body is possible
Why don't we just do what we KNOW we should do to be healthier and happier?
This is the life defining question that began for me long ago.
I mean, I knew, what to do.
What I didn't know was why it was so hard to stick with healthy behaviors and why self-sabotage seemed to be a regular occurrence. 
What I didn't know was that it was possible to actually care for my body and enjoy it rather than constantly feeling like I was at war with myself.
What I have discovered in twenty years of strength training and helping people stick to healthy exercise and eating habits is this:
Very few of us need more motivation.
If you are here reading this, you are motivated to change.  Chances are, you've tried a lot of things without a lot of success.
Here's your solution.
Start getting stronger with a personal trainer who makes it fun.  This sets up all kinds of other healthy habits.  This sets up starting to be in right relationship with your miraculous body.
What a relief it was for me to begin operating from grace and ease rather than pushing myself harder.
Do I eat or move perfectly?  Nope.  
Do I eat and move in a way that supports my body feeling good and setting up the opportunity to show up in my unique way in the world?  Yep.  And it's FUN.
 So can you. Continue on below…
Introducing Embodied Fitness Transformation
Oh My Goodness. Here you are, ready for a big change.
I am thrilled to share with you a brief description of how signing up for Your Embodied Fitness Transformation will support your in evolving into the most awesome human you were born to be.
My program is tailored to you individually.  Everyone has unique needs when it comes to creating the body they love. 
As a pioneering gym owner specializing in individual and group training, I have helped people make sustainable changes; I have a lot of tools in the toolkit.  
We will meet weekly.  You will have ongoing text and email support between sessions.  You will change your body in a way that feels doable, sustainable and yes, even enjoyable.
AND just in case you want to know a little bit more about some of the basic steps, here they are listed below.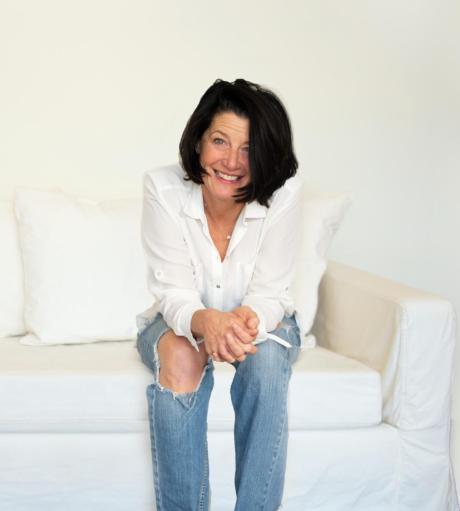 We cannot get where we want to go without identifying and inventorying where we began.  As we inventory, we will create the vision of what you really want.  We integrate your hopes, dreams and desires for how your body looks, moves, feels and your relationship to it.   Importantly, we do this is a gentle kind way (that may be a new way of considering your body and it's the beginning of awesomeness!)
STEP 2: We Embrace Biology
What in the world does biology have to do with body transformation?  Only everything.  This is the step that sets my Embodied Fitness Transformation apart from other programs.  This is the magic.  Somatic Experiencing® Trauma Therapy clears blocks, frees energy which supports  beginning and sticking with positive habits .
THIS IS THE GAME CHANGER. 
Let me tell you more about it.
STEP 3: We Move, Eat, Play
Now that you are working with (rather than against) your body's chemistry, it's time to start creating a way of moving in the world that supports you getting where you want to go.   Using dynamic eating psychology tools and mind-body nutrition we create a new sense of our bodies.  Because of the Somatic Experiencing® support, this will actually stick.
There will always be bumps. Life happens. This part of the program  supports and ingrains your  new habits.  It  also supplies a way back if you get off track.  
PS- Everyone, I do mean everyone, gets off track.  The key is to know how to get back  ASAP. 
We all have a reason for being here.  We need our bodies to function well to fulfill that purpose. AND we need to be in right relationship with our bodies to enjoy being in our purpose.  
We will work together to discover what this is and embrace embodying this intention.
Whew, that's a  commitment just to read all that! There's more and again, there is no one size fits all solution to transforming your body.  
Your Embodied Fitness Transformation will be tailored specifically to you.
There is plenty of time to discuss it. I love this program and I love to chat about how to actually make changes that last. I am personally inviting you to reach out and I will personally walk you through all the steps and answer questions. 
Imagine that loving living in your body is possible...

Imagine EASE in staying with physical exercise routines

Imagine agency in choosing foods that support you showing up to create your life

Imagine looking like your best self and feelings that match your new look
Imagine you love your body, you enjoy eating and moving and you marvel at how much better the rest of your life feels
It will feel something like this:
You wake up, feeling into your skin, notice how energized you feel. You easily choose a healthy beverage and look forward to your day.  
You finish your healthy breakfast and cannot wait to get to your amazing workout because you love sweating and feeling your heart work.
Resting and self-care practices no longer make your feel guilty.  You sense into what balance feels like during your day. 
As your head hits the pillow at night, you notice that you have had many moments of delight coming from your new habits of being present, choosing heathy meals and as you experience your body, you feel a sense of relaxation and ease.
You easily stick with and even set new goals. You notice that you feel content.
These experiences or ones like them are possible. Absolutely. I can help you feel like this. APPLY BELOW!
"Because you are alive, everything is possible." -Thich Nhat Hanh
The Transformation Begins Below... (Yahoo!!)
So here you are. Bottom of the page. Well done.
That means there is something calling you to shift.
My Embodied Fitness Transformation might be the next best thing as you grow and evolve AND it might not be a great fit.
AND there is only one way to find out… apply today. Let's talk about it.
I promise, I am not going to sell you on training and coaching with me. One of the things that brings me JOY is to help other people on their path to making healthy changes. I've been in the helping people change business for a long time so I have resources, ideas and I know people.
So if I'm not the best fit, I will do my best to direct you to someone or into something else that is a good fit. 
It would be an honor to help you find your next step.
I strongly encourage you to take some action RIGHT NOW.
Once you are called to make a shift, the Universe will continue to nudge you in that direction. It is a human condition to not make changes unless we get uncomfortable enough (aka in enough pain) that we have to move forward.
So don't wait for more pain or uncomfortableness, there's enough of that happening in the world right now. Take some action today by applying below.
Another human condition is to take the easier path.
That easier path is applying below so we can connect and get you feeling better in your body NOW. 
Marc David, one of my teachers says, "We do not heal alone."  I absolutely agree.   Let's discuss solutions.
Apply below.