Freebird
Fledgling
Program
Freebird
Fledgling
Program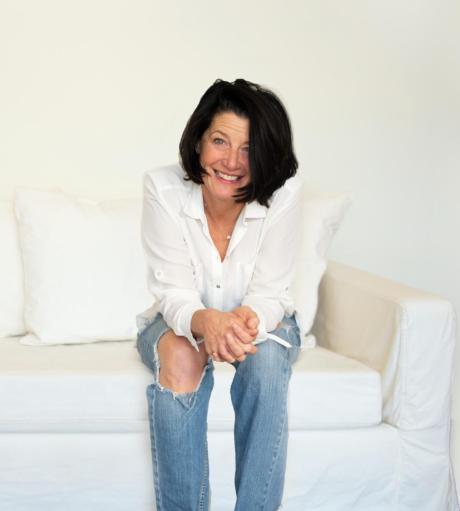 Need some help with an awesome goal? Here ya go!
Okay.  Grab a cup of your favorite hot steaming beverage (or an alcoholic inebriater if it's that time of day), get your physical body comfy with your favorite pillows and soft blankies and settle in.  WAIT… before you settle… maybe a tiny bit of chocolate, don't want you to have to get up right away). 
Wait…yep more.   Please invite in your Divine Squad to help with this decision making.  What? You don't have a Divine Squad yet… well, that's coming. (FYI: so cool to have your very own Squad).  In the meantime,  just open your heart then and ask the Universe to help you make the best decision for you and your highest good. (which equals the highest good for everyone)
And so it is.  Shall we begin?
Freebird Fledgling
Ready, set, GOals
First things first. 
Cost:   Right?  I hate having to read to the end just to figure out my investment.  So, here it is.  Up front and center.
As stated, this is the pilot of what will be a high-end, high-touch group training offering.  I have coached individuals through this process however this is new territory as a group offering.  I have some delivery pieces to fine-tune, dial in and Virgo up.  ENTER… YOU, my dear fledglinger!! 
THIS PILOT ROUND OF COACHING WILL BE ZERO CHARGE. 
What is needed.  No scratch that.  REQUIRED at the start and throughout the 45 days is:
A full commitment to engage in, spend time with, devote energy to and put your best efforts into DOING the program. I need your full commitment for this to work for both of us.  Ready, Set, GOals needs to be one of your priorities.
What is REQUESTED at the finish line:
A testimonial please.
Feedback, what worked, what could be better, what just plain sucked.
AND if you would like to further exchange by donating to support the opulent and illustrious dogstyle of Lucky Freebird, we will accept. Woof.
REPEAT:
Yes please… when, all right, if  you love your RESULTS.
Yes please.
Monetary exchange = Downright Optional (double Woof)
Still Reading??
Awesome!!
THIS IS WHAT YOU WILL GET:
A Transformation – and just what is a transformation??  Read on dear one! 
You will create 1-3 new habits so solid that they will become part of WHO YOU ARE. Solid Gold Habits that happen automatically… like your tooth-brushing routine.  You don't have to struggle or think… you just brush.  At the finish you'll embody at least one new habit that feels that easy.  Maybe two habits.  Holy Hound dog batman… maybe even three.
You will learn how to pick a goal that is worthy of your time and effort.  We humans are terrible at picking good goals.  We need to start backwards with what you REALLY want and then pick something that will translate to that.   Let me serve up a quick example.   Not Great Goal: I want to lose 10 lbs.  (what you really want is to feel better about your body NO MATTER WHAT and most likely taking better care of your spectacular body is necessary).  Better goal:  I love strength training 2X a week and will commit to doing so for the next four weeks, rain, shine, snow or lightning storm… I'll be at the gym because that is just who I am.  Boom.
You will become an expert on navigating your own personal obstacles that show their gremlin ghoulish heads on the way to any worthy goal.  Like that video game that your kids enjoy so much… we'll learn how to get around them to the finish line (with a lot less bloodshed than that video game!)
You. Will. Become. A. New. You. To make a big shift, you need to turn into the kind of person that just does these new habits.  This is the KEY to new habits.   Obviously, I am going to the gym… have you met me?  I go 2X a week religiously. 
Roller Coaster riding. Surfing the Big Wave.  Skiing the Bumps.  Changes are hard… OR why would I be spending so much time creating this program.  Why would you still be reading this?  No reason other than changing is hard.    You will soon relish the roller coaster ride, the challenge of holding your breath when the wave puts you under and you will KNOW how to get back up again after that final icy bump pops not one but both of your skies off.  
Your own personal SYSTEM of change.  You are now an expert in YOU.  Pop quiz:  What is the cool thing about systems?  If you guessed:  They can be easily repeated and repeated… ding, ding, ding… winner!  So pick another goal and apply your personal system.  BOOM again.
I'm Alive.  Experiencing this program will foster a deeper relationship between your mind and your physical body.  Get ready to drive your loved ones crazy because, I'm alive will be your new theme song… you'll be singing it, playing it in the car and basically putting that on repeat along with your awesome new habits.
The Grand Prize.   There's nothing better than patting yourself on the back for completing something hard that makes your life better.  Congrats. 
THE PROGRAM- SHORT VERSION
And it goes a little something like this:
STEP 1:  We Assess or Week 1
Emails from me to you and you filling in answers to my questions to assess where you are and where you want to go.  It's online and easy and there's even a chat button.
STEP 2:  Coaching one on on appointment with me Or Week 2
Easy to book and we'll get you in before step 3!
STEP 3:  Weekend of FUN with the group. (This can be done remotely… God bless Zoom)
2 workouts (optional)
3 FUNshops (why workshop when you can FUNshop)
Friday evening to Sunday mid day (about 2 hours a day if you take the workouts.  3-5 hours total over the weekend)
STEP 4:  We put it on REPEAT.  This is THE step of all the steps.  
To turn those new habits automatic (they are the foundation getting you to your goal) you'll be getting reminded on the daily to stay the course.  You'll get an email (and if you want, a text) daily.  #stickwithit
26 days of emails- weekdays will have homework (15-25 minutes tops). Weekends will NOT have homework. (Geez, we aren't that crazy… everyone needs a rest on the weekends!)
STEP 5:  We do a second weekend together.  (Remote will work!!)
Final support ideas will depart with you after a couple more workouts, FUNshops and yes… bubbles to celebrate!
STEP 6: YOU. COMPLETE. WAY. TO. GOAL. YOU. AWESOME. BEAST.
THE PROGRAM IN ALL IT'S VERY DETAILED GLORY OR THE LONG VERSON:
This Program will bring you to dancing the dance of the victorious with your new habits, the new you and the demolition of your Goal with the following steps:
STEP 1:  Assess and Appraisal (better than even the The Myers Brigg)
A flurry of short fun emails with questions that are super easy to fill out online will be alighting in your email box.  This new delivery system comes straight back to me  (you fill it out online) and even has a chat feature so I will be able to support your questions while you are enJOYing the heck out of deciding what you want to upgrade in your life. (Chat isn't always on the spot as often I'm out camping with the luckiest dog ever then I'll answer as soon as service becomes available).  Clarity about your true desire will manifest (BOOM) and then your next best Goal will be chosen.
STEP 2:  Huston, it's time for Human Contact or One-on-one with the Freebird
You will make an appointment for your one-on-one coaching time with me.  (Happy dance here!)  It's easy to book- all online and remember that chat feature if you have trouble!  What we will do in your one on one with your own personal Freebird time is go deeper into what your top change will be, hence all the build up with first week of emails… we are setting up success!  And then we will choose your next best habits that support getting that goal getting completed.   Remember… these are the habits that are about to become second nature, rock-solid, absolutely WHO YOU ARE.
STEP 3:  Weekend of FUN!  Okay- now we play.   OCTOBER 15-17,2021
The weekend will look like this: (remote options are going to be available if you cannot come in person)
We'll meet Friday night for a workout with my magic bands.  Remotees, I'll have my computer trained on the action and you can follow along through zoom!!!  (#technologyrocks). Then after the workout, we'll do a short dance party, oh and a Freebird FUNshop (why workshop when you can FUNshop) to further the deepening of your new personalized habits on the way to crushing your new awesome goal. 
Saturday will be an optional hike if you are here in the Wood River just to connect and socialize. Then everyone will meet at high noon for another FUNshop of more tools, tricks, and discussion of how awesome our transformation is already and how to support that continuing.  This will be 2 hours.   ZOOM is awesome for those you not in this zip code)
Sunday morning is one more FUNctional workout followed by our last in person FUNshop for about an hour. I will be staying after that for as long as you want for Q& A about whatever you might need a little bit more of a boost about and so you can chat with the fellow Fledglings.
STEP 4:  We put it on REPEAT.  This is THE step of all the steps. 
You've got to REPEAT it to COMPLETE it. 
Most programs get you all pumped up and then six and a half minutes later you are back in the old groove.  That's because the old you… has grooves.  We are making new fabulous grooves and moves. 
As you go out into the world READY TO RUMBLE, making this awesome shift, Ready, Set, GOals and me, the Freebird, will be touching down in your email box DAILY. 
Yep.  DAILY.  
A short, sweet, uplifting reminder complete with a short, sweet, uplifting exercise to complete (that goes straight to me for feedback and keeps you accountable and yep… with that CHAT feature!)
Wait… there's more on this Step of all Steps.  This also comes with an optional text message, also on the daily.  (I think I can figure this out… this one is still a work in progress however, everything is figureoutable… so I am determined. 
Weekends will be a shorter email without an exercise because as every superhero knows, transforming takes a lot of energy so you'll need time to regroup.
AND before you panic (or get all excited you, sick puppy, you) … We will be building wiggle room into the new habits, which are shortly becoming "that's just who I am… duh" which, of course, are  setting up completion of your new great goal.  Fist pump over here in the camper as I write this.  SO majorly exciting!!  
Want an example?  Here ya go sweet:  Let's say you are putting sugar consumption in the rear view as your goal.  The chosen habits might be:
a walk after dinner instead of the usual second glass of wine, which we all know leads to "delish in the moment, guilt 10 seconds later carbohydrate consumption".
A fruit treat every other night to take the edge off.
A cheat baby portion of the best chocolate ever every Sunday #betterthanchurch
See.  Wiggle room.  Remember this is all individualized because every one of us has a unique requirement of wiggle.  More on this in the program.
Bottomline:  26 days of Freebird coaching through email and should you desire through your most important device that is always with you, your cell, will REMIND and INSPIRE you to stay the course.
STEP 5:  We do a second weekend together.  (Remote will work!!).  NOVEMBER 12-14, 2021
 This weekend is all about the celebratory party… we will break out the bubbles! 
We'll do some workouts (before the bubbles!!).
Final support ideas will depart with you (you, Supercalifragilisticexpialidocious goal setter, you) as you head out continuing the rock solid habits ready to pick a new worthy goal.
A tiny bit more about WHAT YOU WILL GET:
You now have a kickass system in place to:
Create a goal worthy of time and effort
Wisely pick habits that you now can put on repeat with all your new skills
Work with your awesome quirkiness to keep on Ready, Set, GOaling along into the sunset of your fabulous so so so so healthy joyfilled life. 
WHAT IS REQUIRED TO BE PART OF THE FLEDGE:
All in. This is a commitment.  I'm ALL IN.  I need you to be also.  I'm going to coach you with my time, energy and sometimes strange techniques.  You need to show up with time, energy and open-mindedness.  It's a huge risk to not charge money as often people don't value the offering.  I'm nothing if not a risk taker AND I'm putting this on the table beside my cinnamon roll from the Stanley Bakery and not charging money.  Please be ALL IN with me.
Let. Me. Repeat. I have some pretty strange, no, let's say, interesting strategies. Not everything is for everyone, however,  if you are signing up, I need you to bring an open mind.
A pledge to FUN. If this starts to feel heavy and awful… use that chat feature.  I am committed to a JOY-filled life…. And changes even though hard, need to have a FUN-side.  It's a dealbreaker.
What else you need to know...
I said no money is required ever.  However, I absolutely ask that you fully commit to doing the program.  That means showing up with your time, energy and best efforts.  I'll be there in your email-box (and texts, and in person for the one-on-one sess and the weekends).  I need you to also be there in your email box, doing the writing, listening and communicating with me about how you are doing.
Excellent question. 
The initial questions will require 15-30 minutes daily for 5 days.
The Coaching session will be 60-90 minutes.
The weekends are spelled out above.
The Put it on REPEAT emails will be a 15-25 minute undertaking on M-F and 10 minutes on weekends.
The Texts are to remind you to read the email!
YES. 
Really, really.
Every minute.  No. 
However, part of this program is designed to help you orient to healthy non-addictive pleasures. 
This is so KEY to a life of JOY.  
Changes are hard.  And hard can be FUN… as long as you are willing to re-write the story. 
I'll help you do that.
If after the one-on-one sess, this isn't a good fit, YES. 
However, after that, NO. Please do not quit after that.  I honor your time and please honor mine.
I am limiting this Fledgling to 10 people.  First come, first serve. 
IF you know of someone that needs this… please contact me BEFORE inviting them.  This is NOT for everyone … yet.
One more point about time. 
Anything that is important to you, takes your time. 
Look at how much time you spend reading emails, shopping for things you might not need, in front of the small screen and on social media.  30 minutes a day might sound like a lot to spend on a program and will definitely make your life better and yet, most of us, easily squander that on things that do not increase our happiness… just sayin
More questions??? 
Hit me up at Angela@angelafreebird.com
Hell to the YES or Fuck No.  Let me know.
Angela Freebird.  Joy Captain.  Scrappy Yardbird. Happiness Quester. Hound Dog owned.  Fulltime camper-liver wannabe. Coach to awesome humans.  Creative Writer work in progresser.  Excessive Chatter.   Virgo Perfectionist (recovering??). 
Over & Out.